As you've probably recognized already, I like the idea of transparency at the moment.
Christopher Kane
is currently one of THE designers who is able to work with sheer materials and play with bright colours as well as prints, and I mean seriously bright colours, if you know his
s/s 2011 collection (click!)
.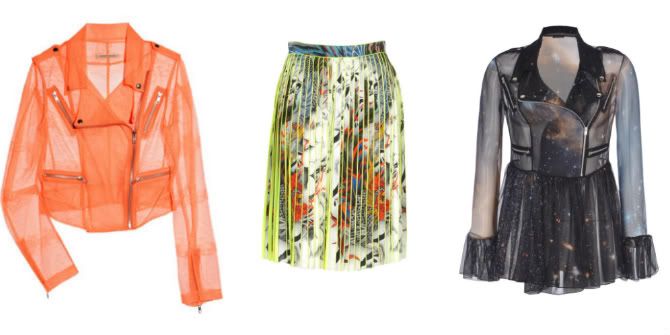 Christopher Kane - Spring/summer collection 2011
Some weeks ago I had the opportunity to visit the
Centre Pompidou
(click!) and I rembered that artwork I saw from Max Bill, who was one of the prime movers at
Art Concrete
from early till middle of 20th century. As I had a second look at it I got the association to refer the painting (you get different images if you move around the artwork) to Christopher Kane's pleated skirt, which print is destructible by movement.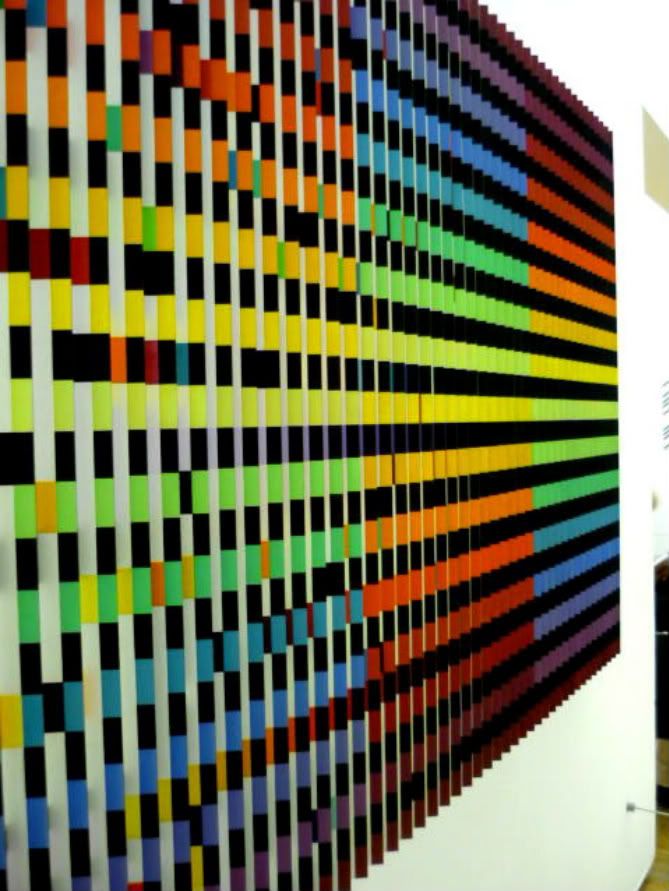 Max Bill, Centre Pompidou, Paris