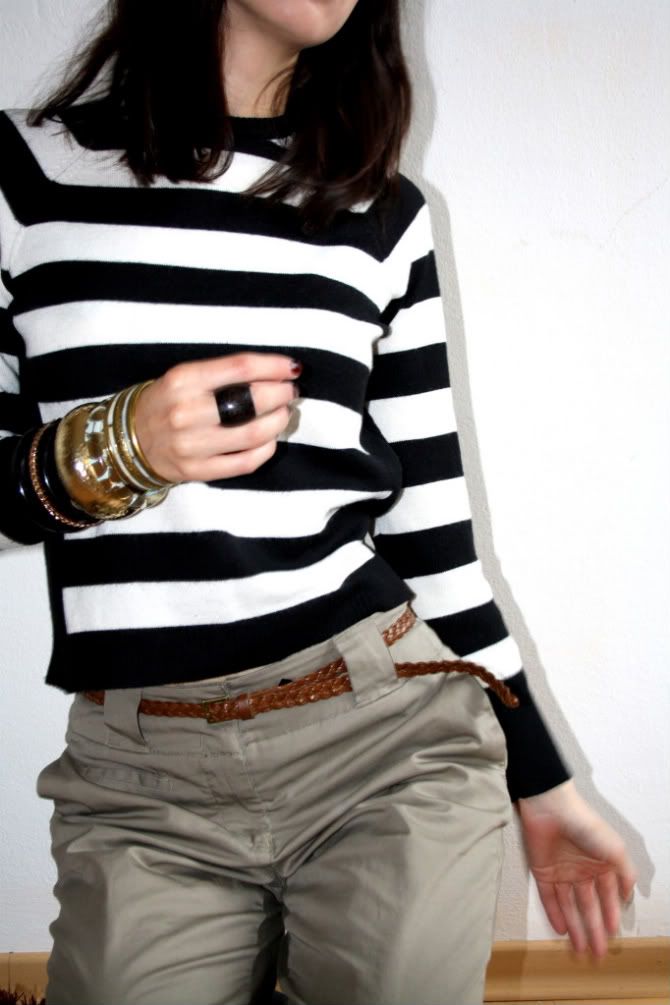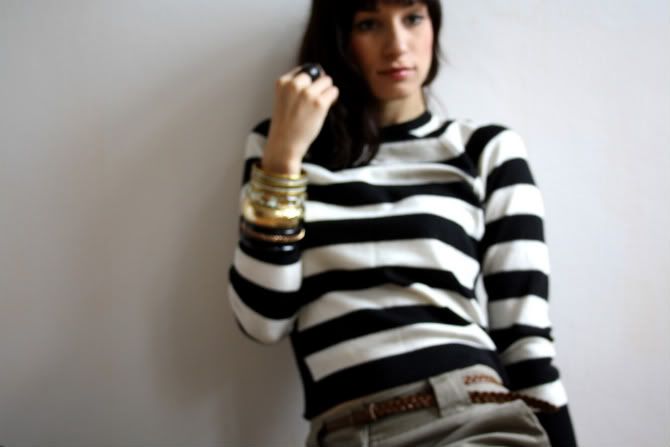 Jumper - Sisley | Pants - Mango | Bangles - Topshop, French Connection UK, Accessorize | Wooden ring - Pieces | Black/purple lipgloss - Lancome
Now it starts for me a period of working, writing, reading. I just have some months to go for my final thesis at uni. How it's always like in life, many changes and difficult private issues turn up at the same time, but I try not to rack my brain too much.
tHe wHiThE sTrIpEs - It'S tRuE tHaT wE lOvE oNe AnOtHeR
sTaY cOoL, yOu FaNcY bIrDs!