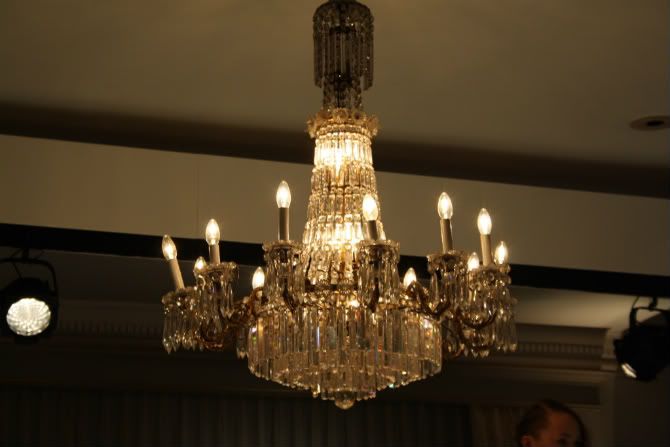 "What happens when that artificial dream expires and leaves you with nothing but your own surreal and frantic desire to escape."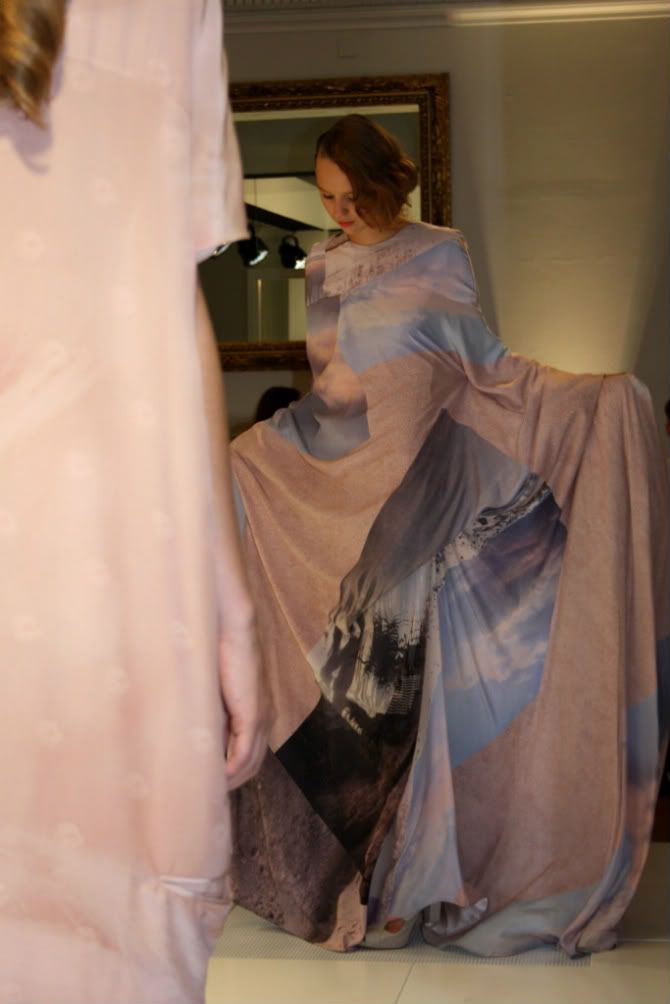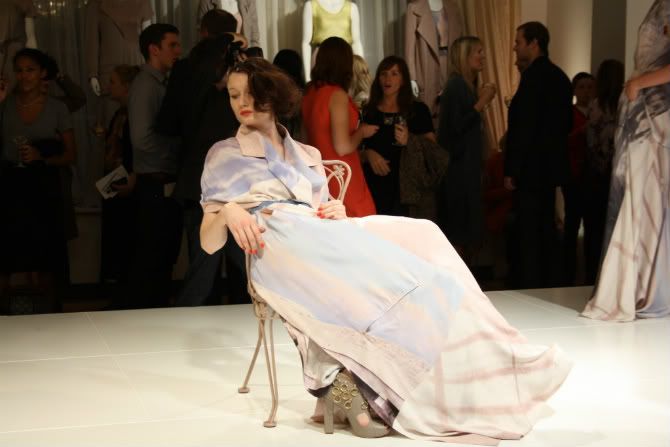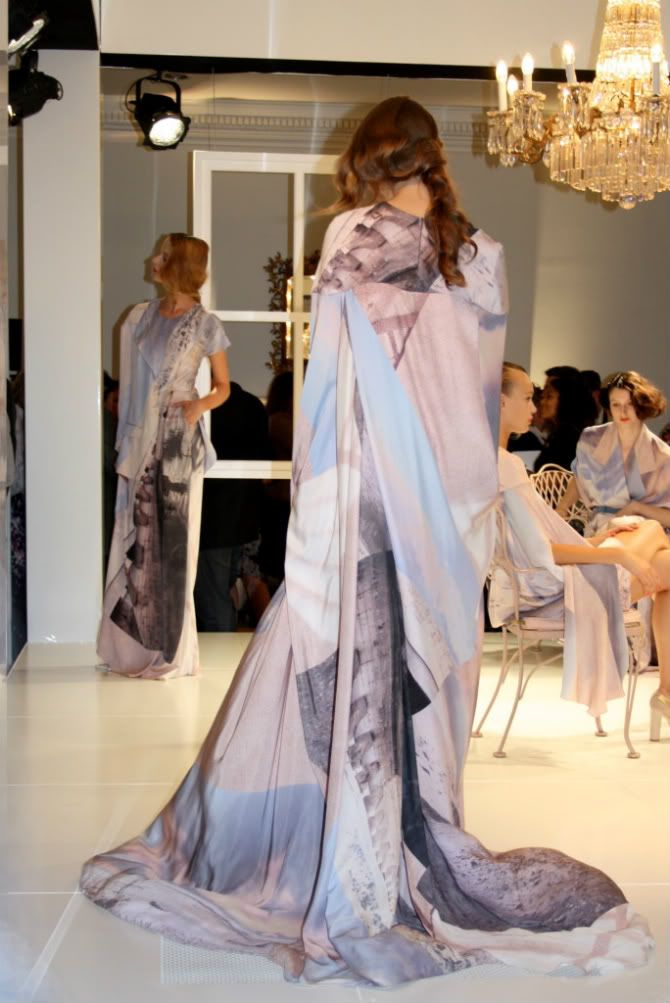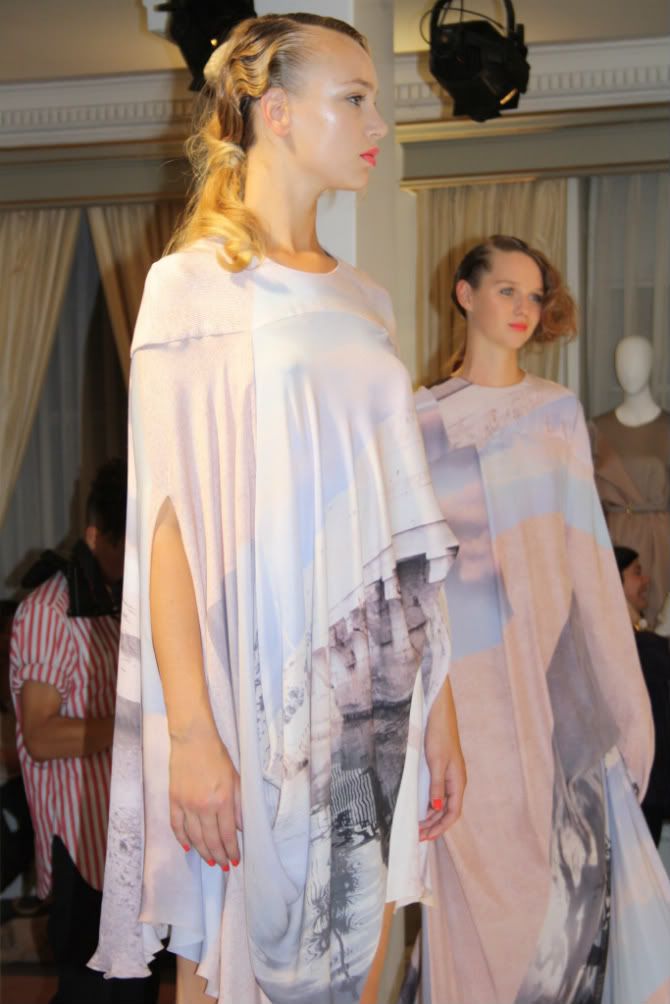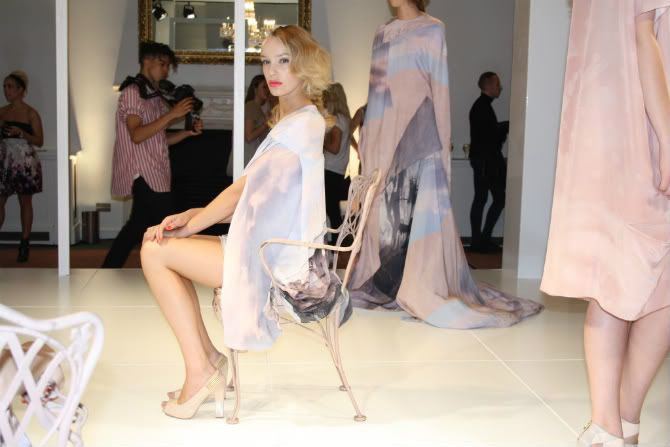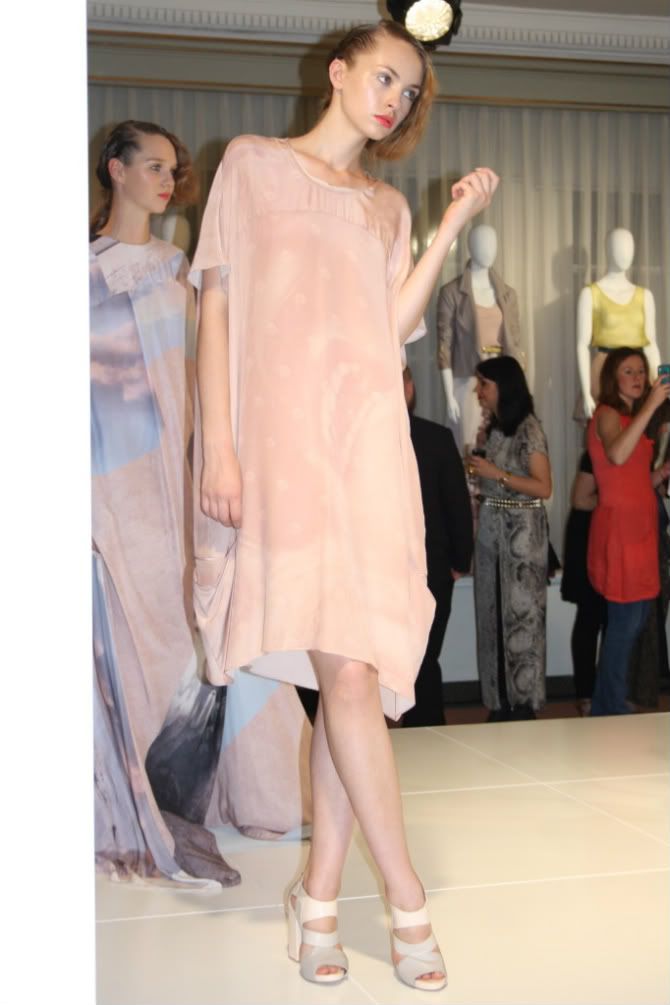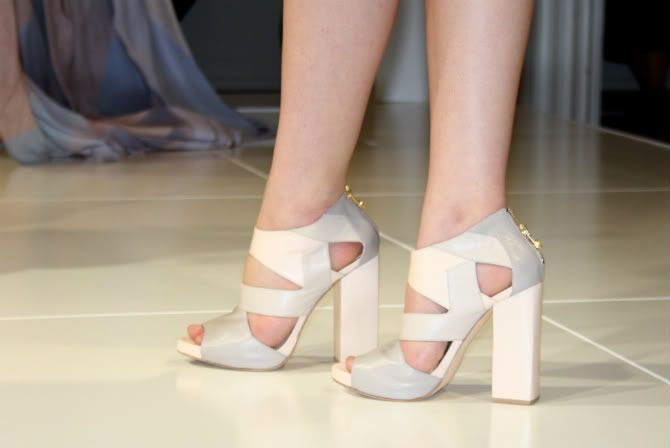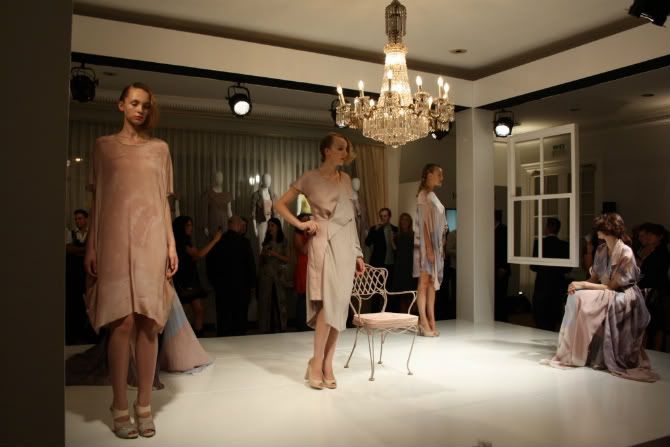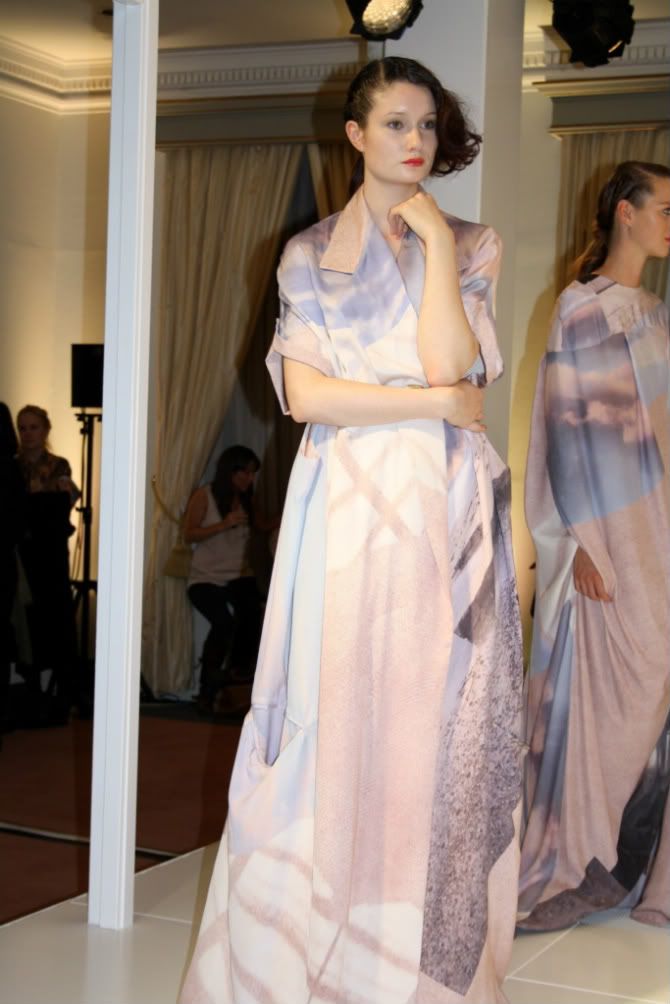 Catherine Teatum and Rob Jones are the designers behind the label
teatum jones
. They met whilst working together on menswear and discovered their common ground: the sense of escapism, romance and tragedy. The label stands for elegance, effortlessness and women in balance between masculine and feminine.
The evening presentation on friday 16th september 2011 showed the
teatum jones' spring/summer 2012 collection
. Outstanding were the silky and fluid fabrics - crepe de chine and sheer brocade organza -, also the dreamy tones like flesh, blush pink, lilac taupe, powdery sky blues and lemon yellow. The prints are used in a narrative way, they represent
surreal collages
as collaged bridges strewn across landscapes or watery reflections which could be a blurred dream, to portray the
female's desire to escape.
The collection examines the perfection of 1950's american suburbia and leads us to
look behind facades
, at the darker side of life behind the sugary pastel coloured walls.
I have to say that I'm an absolute admirer of the collection, the mix of contemporary prints and floating romantic shapes and on top the styling with coral lips and a slight sixties touch with a very 2012 twist for the hair.
teatum jones style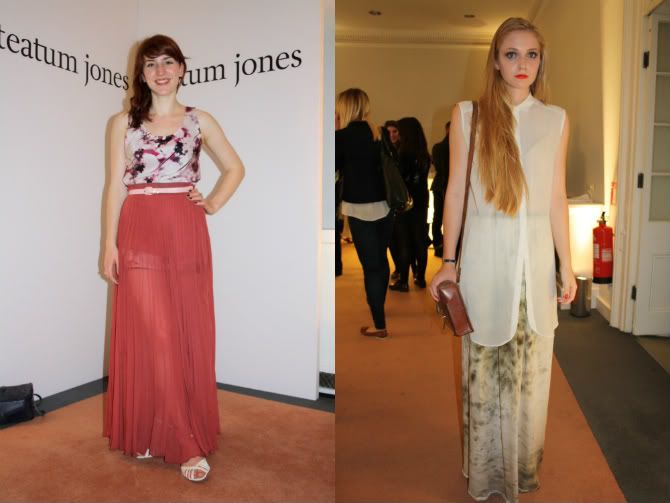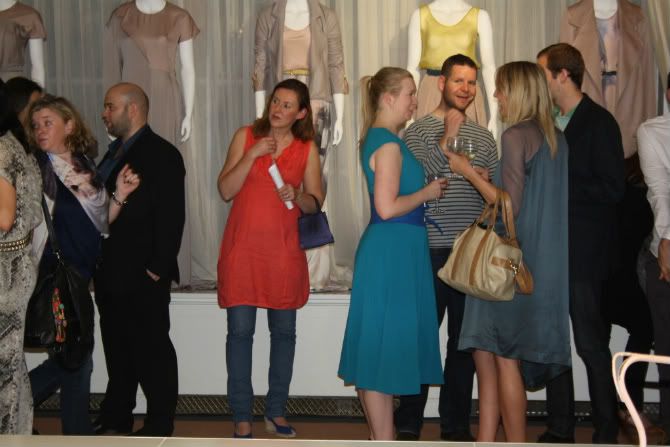 All pictures by me