After so called 3/11, the explosion of the nuclear reactors caused by an earthquake, Tokyo gained a new awareness. We can be curious if there will be changes in the future.
The host of the documentary
Tokyo Rising
Pharell Williams visits accompanied by local artists, fashion designers, musicians and other creative people remarkable places of Tokyo. He shows a great hidden store and japanese fashion, a product of taking up foreign cultures and forming something new, also a well known jewellery designer and It-girl from Tokyo, see more
here
or visit the fan blog
mademoiselleyulia.tumblr.com.
Other interesting Tokyo blogs are for example
tokyobling.wordpress.com
or
japanesestreets.com
. Now I'm very curious about Tokyo and would like to travel and see this creative place.
On top it was
Tokyo Fashion Week
right now! Some fashion shows I picked (A Degree Fahrenheit and Shiroma) you can find
here
and
here
. I had the feeling the style and mood, in contrast to the Harajuku trend, is more dark and industrial - it is possibly a metaphoric reference to the dramatic case in march.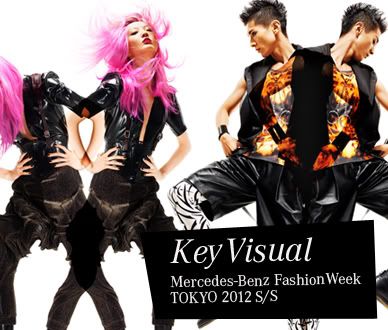 Neon lights inspiration from Lost in Translation