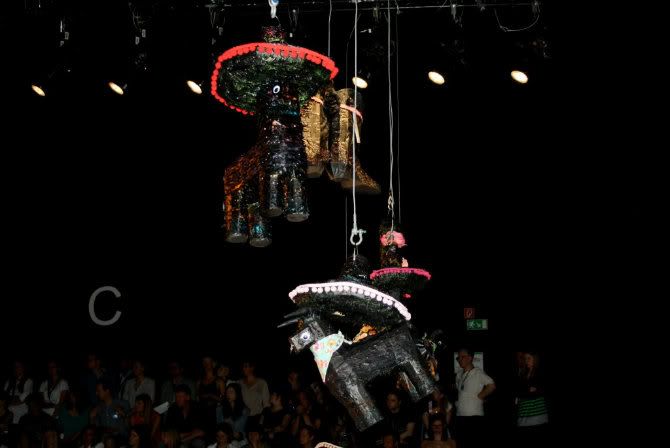 The Piñatas over the catwalk made us guess already that the spring/summer 2013 show from the austrian designer
Lena Hoschek
was bristled with mexican and folkloristic flavour.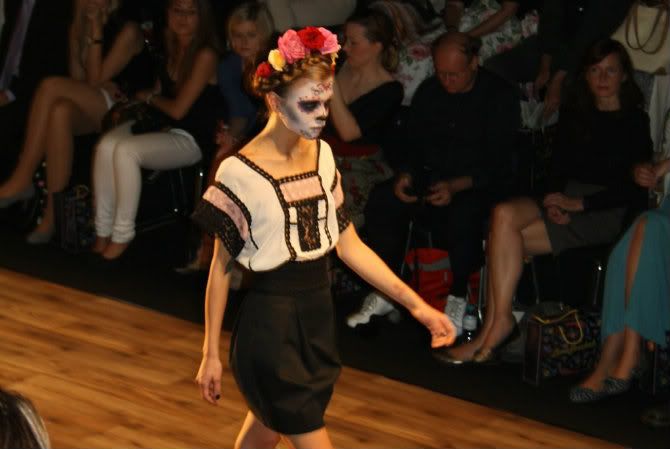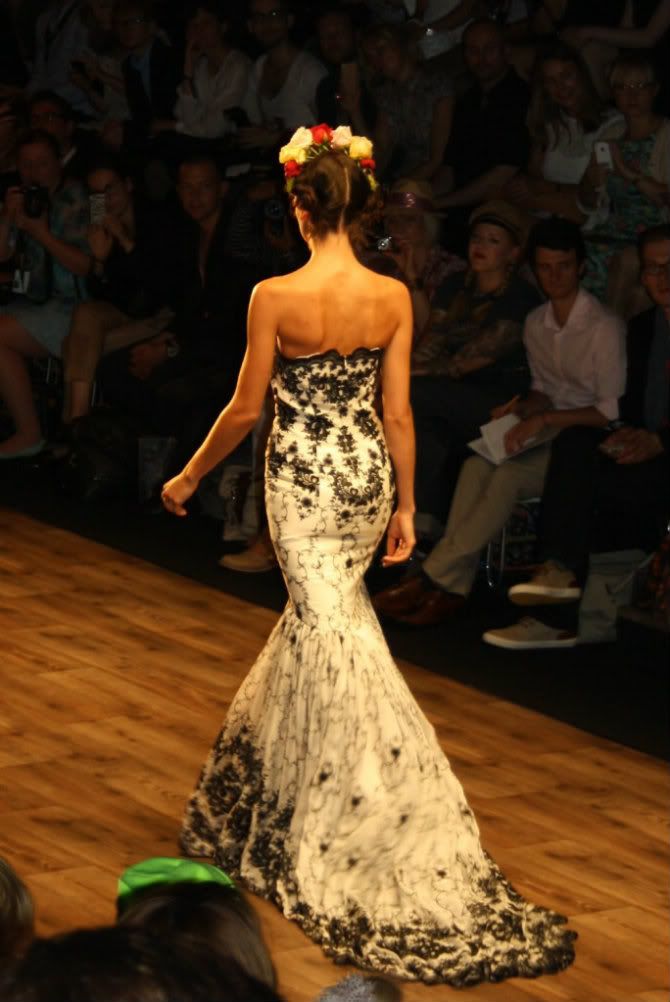 "Burn the witch, burn the witch" it's whizzing...and the horror show begins. The stomping sound of the "Queens of the Stoneage's" "No one knows" is introducing the show.
Folkloristic details, embroidery and sharp contrast
- lovely ruffles are competing with stitched guns - are the main themes of the collection. Black and white, blood red, and hot mexican colour-mixes are predominantly. The rough make up of the models remembers to skulls. The masquerade refers to the "Dia de los Muertos" ("Day of the Death") celebrated in Mexico at November 2. On top Lena Hoschek appears with an affixed moustache. Great show - loved it!