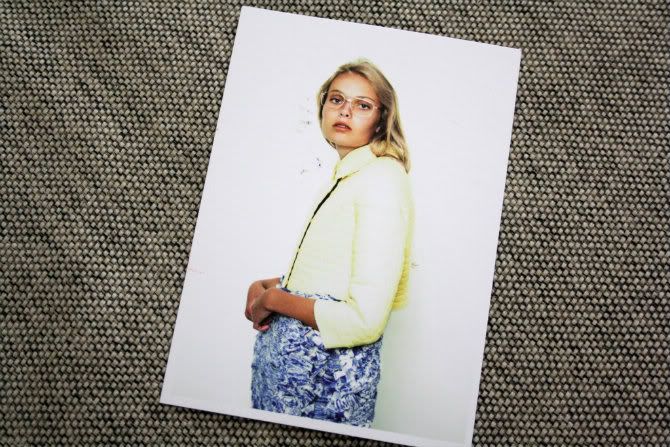 I discorved the canadian designer
Steven Tai
already at the
Graduate Showcase of the Central St. Martins
during the London Fashion Week in september 2011 - so I was surprised and glad to get the opportunity to see him again at
Berlin Fashion Week s/s 2013.
He worked for important designers like Hussein Chalayan, Viktor & Rolf and Stella McCartney and shows his phenomenal talent in design and handicraft in his own collection: the cool nerds. Inspired by the technique of bookbinding and beeing a book lover and nerd by himself, he started to layer fabric in the image of layers of magazine stacked together with the silhouette of the nerd.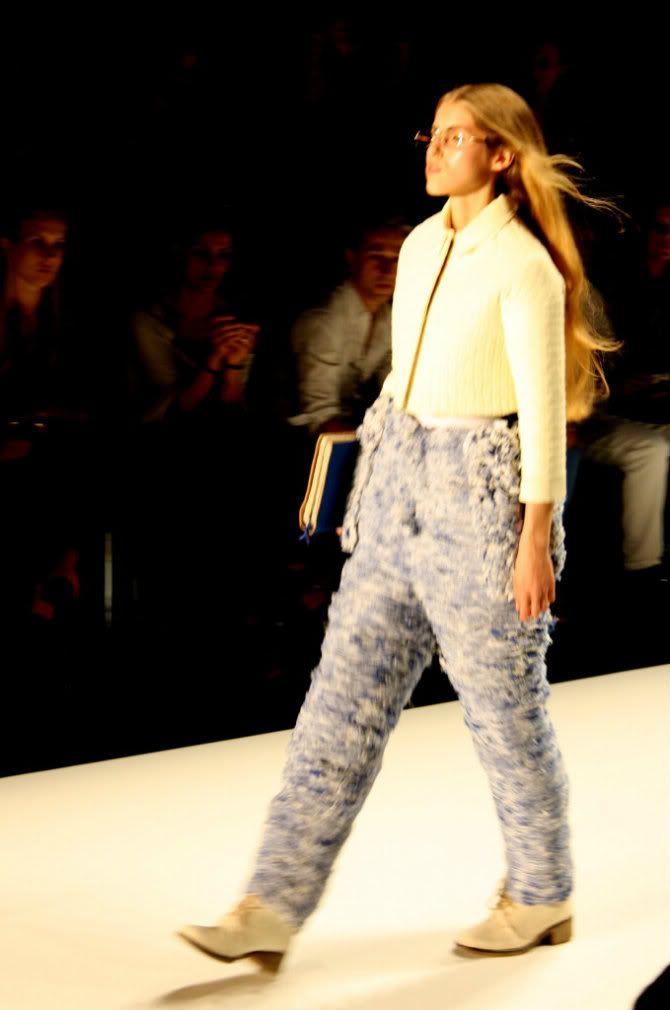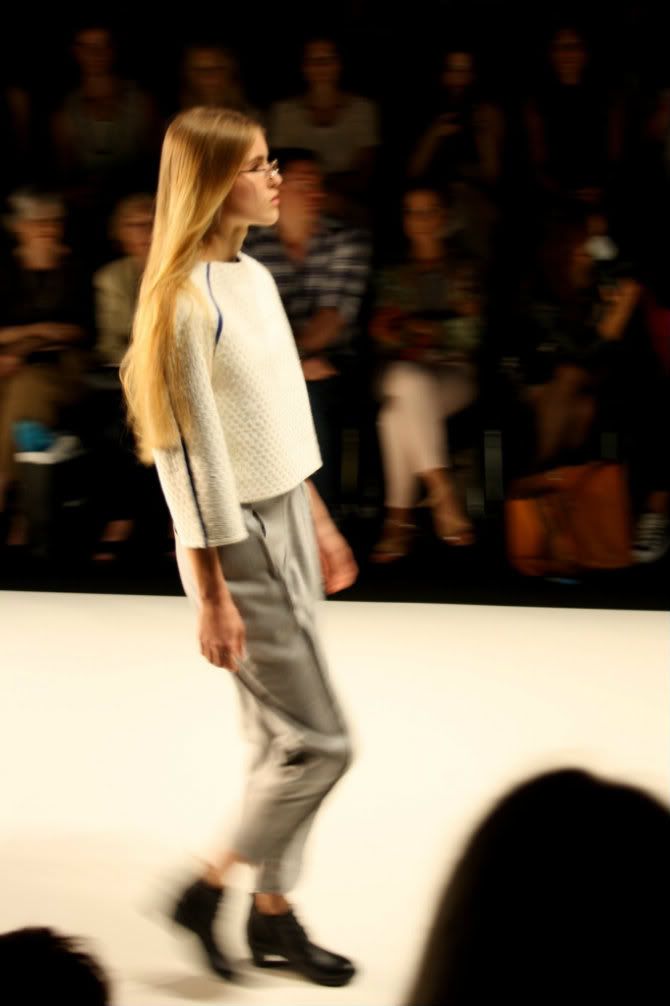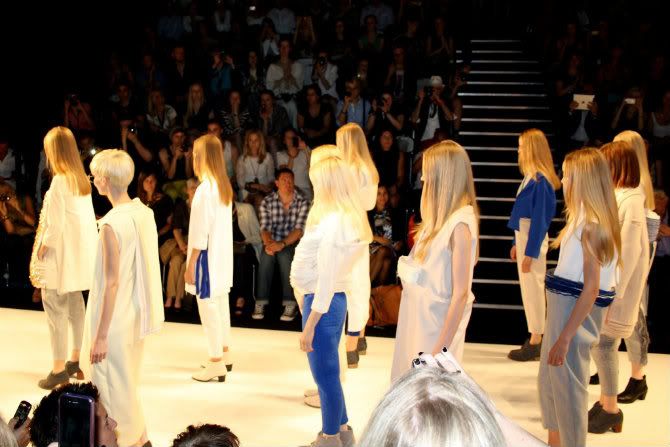 Steven Tai about the characteristic style:
Sleeves and pants end a little short to create an awkward and interesting feeling. And recognizable nerd characteristics are reinterpreted and used through out the looks. The clothes are humorous and strong – which is a way for me to celebrate the idea of a confident nerd.